Select tickets
Enter details
Payment
Complete!
Tickets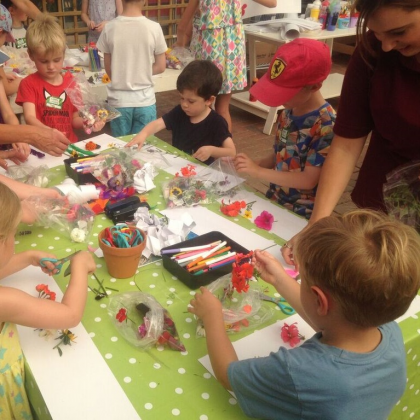 Join our Garden Explorers Club over the summer holidays and have fun making garden and wildlife related creations. We love getting children excited about nature!
Week 1 (26th & 27th July) All About Butterflies - decorating a terracotta pot and planting a butterfly friendly plant. Butterfly hunt and making a butterfly balancer!
Week 2 (2nd & 3rd August) Discover the World in Your Garden - learning about tropical and jungle-like plants from around the world and making a fascinating terrarium.
Week 3 (9th & 10th August) Bugs & Bees - learning about the importance of bees in our gardens and making a miniature bumble bee wild herb garden and a bee mobile.
Week 4 (16th & 17th August) Pond Dipping and Bug Hunting with the Essex Wildlife Trust - having fun looking at all the creepy crawlies that inhabit the Perrywood pond, sweep netting for bugs and making mud mini beasts!
Week 5 (23rd & 24th August) Natural Art Workshop with local artist Nicola Burrell - creating flower sculptures.
• Garden Explorers - Summer 2017 £9.00

Come and join us for a Quiz night and Curry with all proceeds going to Mid and North Essex Mind
• Team of 6 £60.00
• Individual Ticket £10.00
Your Basket
Item
Price
Qty
Subtotal
There are no items currently in your basket

Total

£0.00